Shooting Sports
Shooting Sports Trap & Skeet
Notice to all shooters: Please use only proper trap & skeet loads on the shooting range.
As a courtesy to our neighbors, shooting is allowed from 9 am until 9 pm.
NO EXPLOSIVES ALLOWED....NO WAY, NO HOW!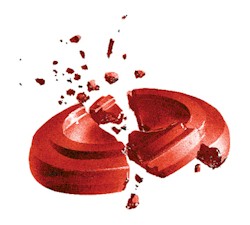 Trap Shooting
At The Seneca Lake Duck Hunters Club, we have 3 trap fields. We also have a Summer Trap League that starts in April and ends in September each year. It only costs $15 to join the league and $3 per round of 25 targets. The Summer League is a handy cap league consisting of 5 people. Don't worry if you don't have a team; we will assign you to one. There are 2 shooting dates set for each month and are on Sundays from 9am – 2pm. Each person shoots 50 targets on one of those dates. Your team's goal is to shoot a combined total of 250. In October, we hold a free Summer League steak and shrimp banquet for the shooters. Each shooter may bring a guest for $10.
Are you craving a bigger challenge? Come and join us for our occasional "Friday Night Under the Lights" shoot. That's right, you fire away at those bright clay pigeons after dark! Stay tuned for the next event.
Skeet Shooting
Trap not your thing? You're in luck! We also have 2 skeet fields where we hold our Winter Carhartt League in February and March each year. This league also costs $15 to join and $3 per round of 25 targets with a team of 5 people to be held twice a month on Sundays 9-2.
Other Shooting
ATTENTION TRAP AND SKEET SHOOTERS... Our Wednesday night shoot league is starting up at The Seneca Lake Duck Hunters Club. Tonight was our first shoot and it went great. The league is $15 to enter with $3 per game. We will be shooting 10 games of trap (250 targets) and 5 games of skeet (125 targets). These targets will be scored straight, no handicaps. DO NOT NEED TO BE A MEMBER TO SHOOT. We will also let anyone who wants to shoot come on. We start on Wednesdays around 5:45-6 with a round or 2 of skeet, and move to the trap field. We have shells for sale at the club for $7 a box. We will be ending shooting August 30th. And have a get together shortly after that, where we will hand out awards and prizes. We encourage everyone to come out and give it a try. Any questions feel free to Facebook message Chris Conley or Brandan Johncox.
Have additional questions? We have the answers. Just call Andrew R. Button at 315-694-8691 or Doug Braman at 315-536-9889. They'll be more than happy to help you!!
Want to become a member? Click here to access the Membership Application.